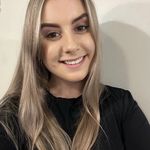 About
I was born in Northam where I attended Northam Primary School then completing my schooling at Northam Senior High School where I graduated Year 12, leaving with a Certificate II in Business.
Throughout my teen years I spent a lot of time working in the hospitality industry where I learnt a lot of skills and made plenty of life-long friends but I'm now hoping to make a home in the real estate industry.
Only starting in February of 2021, I am excited to be able to progress at Hollett & Lawrance. When I'm not at work liaising with our wonderful clients and contractors, you will find me doing all the things I love most, such as cooking, exploring new places and artists/authors and spending as much time as I can with my family and the friends that became family.
Contact