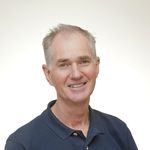 About
Born and educated in Northam, then achieving his real estate academic qualifications in Perth, Steve joined his father at Hollett & Lawrance in 1979. Shortly he became the agency's Principal and Licensee which today makes him the most exprienced and longest serving agent in Northam.
He actively participates in First National Network seminars, Real Estate Institute workshops and independent professional developement seminars to maintain the firm's competitive edge.
After many years steering the ship Steve decided to get back in contact with our clients and directs his focus into marketing and sales. We are excited that his wealth of knowledge is back in our sales team.
A divisional life member of the Northam Country Club and occasional squash player, yoga practice, walking his dogs and a general interest in house renovations and gardening, tend to soak up any of Steve's spare time.
He is truly dedicated to the real estate industry and rates his family, workplace colleagues and loyal clients as his greatest assests.
Contact
Properties listed by Steve Hill
"20 Gairdner Street Northam"
We have had an association with Hollett and Lawrance since purchasing our first property through Steve Hill's father Mick in 1984.
Recently we purchased a block of land through Steve Hill at Hollett and Lawrance and we wish to thank him and his staff for their professionalism, service and the speed at which this occurred.
As we were both working full time, one of Steve's staff members very kindly visited our workplace for us to sign the paperwork which made the buying of this property a very easy and friendly purchase.
We would certainly recommend Hollett and Lawrance and should the circumstances arise again in the future we will buy/sell with them.
- John and Karen Buttersfield
---
"135 Duke Street Northam"
I have recently utilized the services of Hollett and Lawrance Real Estate, in particular Steve Hill and would like to pass on my grateful thanks for your professionalism, friendliness and sense of humour.
As there was a great deal of haggling between myself and the buyer to sell the property I had placed with Hollett and Lawrance, Steve required an abundance of the above plus prodigious negotiating skills.
They kept me informed at all times and I would definitely recommend the team at Hollett and Lawrance for all property buying and selling requirements.
Thank you Steve for helping to make this particular journey a much easier one for me. I would also like to thank your staff, who were always friendly and efficient whenever I needed to contact the office or they contacted me.
- Karen Buttersfield
---