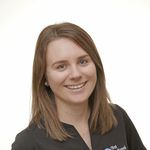 About
Originally from Perth, I moved to the Avon Valley at 15, although I do have lots of family in town.
I worked as a Dental Assistant for 8 years in both Northam and Broome, before moving back to town to lay down some roots.
I joined the Hollett and Lawrance team back in 2013, first in reception and then as a Sales Supervisor, before having a couple of years off to be a very busy full time Mum to a little boy.
I was lucky enough to rejoin the H & L team in January 2017, working part time as a Sales Supervisor. Steve and all the staff have been so welcoming, and it's nice to be a part of a great office environment again.
I feel very lucky to live in such a wonderful community, which is supportive and caring.
Contact