Property Management Assistant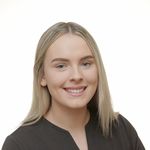 About
In 2006 I moved to Toodyay from Perth. I attend Toodyay District High School from Year 3 to 10 and then attended Northam Senior High School for Year 11 an 12, where I obtained my certificate ll and lll in business.
I was lucky to gain a job at the Toodyay Community Resource Centre before I gained my employment with First National Hollett & Lawrance in May 2018 as their office administrator.
I am thoroughly enjoying my experience with First National Hollett & Lawrance. I gain more skills and learn new things every day through working with landlords, tenants and contractors.
I love working with my Hollett & Lawrance team to achieve the best outcome for our clients.
My Hobbies and Interests include Camping, Walks, Dogs and Spending time with family.
Contact